Gift Voucher self-redeem with sending date selection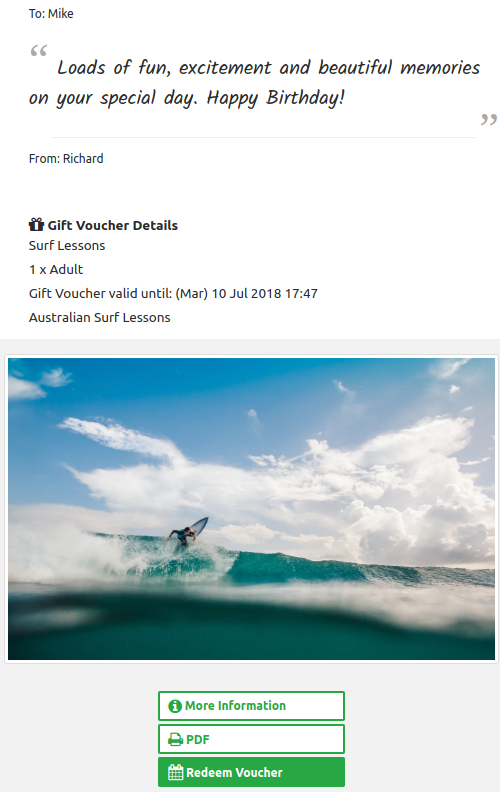 Now your customers will be able to redeem the gift voucher without contacting you, they only need to click a button and select a date to enjoy it.
Improvement of upload speed on booking widget and Back-office
We have optimized the data processing to give a better performance to the load and speed of the entire reservation system. To further improve the performance we decided to deactivate the Bookings with more than 90 days of expiration. These bookings will be visible but not editable. All these changes have reported a 150% increase in speed in certain cases.
Credit / Debit card data form embedded for Stripe in the booking widget
Now you customers will be able to add their card details in the booking form, this improves purchase conversions, as the customers will stay in your web site to make the payment.
New booking widget design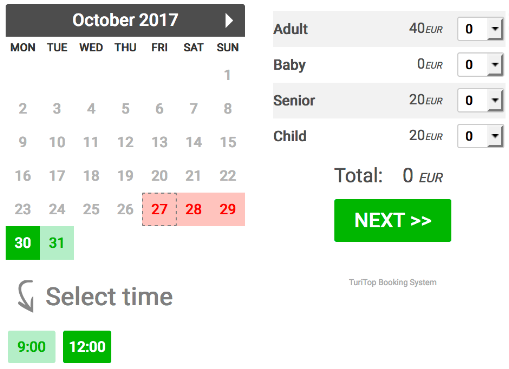 Design tab updated. Real time view + pre-established design selector
Now you can make design changes and preview before publishing them. We also offer you a new version of the booking widget, which looks more modern. Both styles of design can be edited any time. Remember to preview before publishing (when the changes will be saved).
Section "Miscellaneous" split into tow different sections, "Gift Voucher" and "booking Email / Receipt"
Notes to show in the booking-success screen are seen now in the section "Default settings", and notes to show in booking-confirmation emails are now in the section "Booking email / Receipt".
Do you have any improvement suggestions for us? Get in contact with us at help@turitop.com