No commissions – No booking fees
Only a low monthly fee – no locked-in contracts
---
Try TuriTop for free for 14 days. No credit card required

Basic
For soletraders and small businesses
Channel manager
Resources
Analytics ( Google / Facebook)
Email support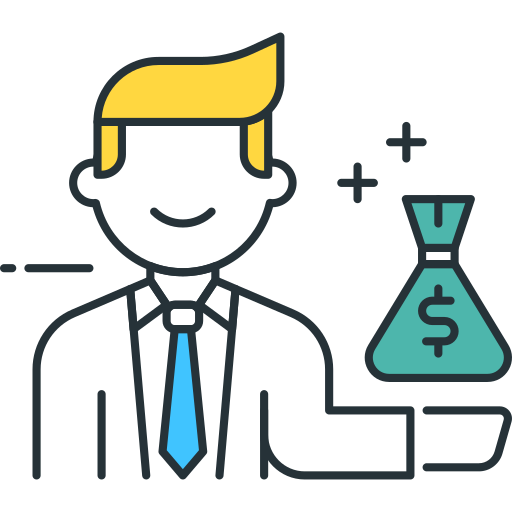 Standard
For small and medium size businesses
Everything in Basic plan
Woocommerce plugin
Seatmaps / pick-ups
Email and phone support

Elite
The most advanced features for businesses of all sizes
Everything in Standard plan
Developers API
Advanced features for resellers
Email and phone support

Enterprise
Looking for something custom and bigger? Reach out to our team to learn more
Free 14-day trial – No credit card needed
Get access to our powerful Channel Manager
---



Compare our Plans
| | Basic | Standard | Elite |
| --- | --- | --- | --- |
| Resource manager | | | |
| Gift vouchers | | | |
| Discount rules and promocodes | | | |
| Allow customers to edit their own bookings | | | |
| Accept online payments | | | |
| Send payment request by email (full payment, deposit and/or balances) | | | |
| Channel manager (integration with GYG, TripAdvisor, Tiqets, etc) | | | |
| Send booking emails from your own domain | | | |
| Sync bookings with Google Calendar | | | |
| Mailchimp integration (Newsletters) | | | |
| Clickatell integration (SMS) | | | |
| Google Tag Manager / Analytics | | | |
| Facebook pixel | | | |
| Sync bookings with Google Sheet | | | |
| Set pick-up times and google map routes to meeting point | | | |
| Woocommerce plugin | | | |
| Graphical seat selector | | | |
| Developers API & Webhooks | | | |
| Multi-level accounts for reseller (give a back-office panel to suppliers that are not subscribed to TuriTop) | | | |
| Payment gateways | Stripe, Paypal, Redsys, Bizum, MyPOS and Paygate | same as Basic and many more if using woocommerce plugin | Same as Standard |
| Email support in less than 1 day, including weekends and bank holidays | | | |
| Phone support (Monday to Friday, 9am-5pm GMT) | | | |
| Company user accounts | 3 | 6 | 15** |
| Annual orders threshold* | 20 000 | 50 000 | 100 000** |
| Annual revenue threshold* | 200 000 € | 500 000 € | 1 000 000 €** |
*Thresholds are calculated according to usage in the previous 12 months.
If you surpass any threshold, turitop will keep working and you will be automatically upgraded to the following at the end of the billing cycle.
A booking for 3 adults and 1 child counts as 1 order
**If you exceed thresholds at the Elite plan, you will be billed for the amount of Elite plans required to fulfill your volume.
---
Need help choosing a plan? Talk to our team to help choose the best plan for your business
---
Frequently asked questions
What happens at the end of my trial?

When your trial period is about to expire, you will receive an email asking you to upgrade your plan to a paid plan. To upgrade your plan, you will have to input your credit card details in your account, in the billing section. Your credit card will be automatically billed every month until you cancel your subscription
Is the trial really free?

Yes. Our 14 day free trial is 100% free. No credit card is required to start your trial.
Do you charge commissions on online payments?

No. TuriTop itself does not charge commissions on payments. We only charge the low monthly fee. TuriTop integrates with major payment gateways to let you accept online payments in a safe, encrypted way. Each payment gateway normally charges a fee to process payments for you.
Can I upgrade (or downgrade) my plan if needed?

Yes, sure. You can upgrade and downgrade your plan anytime.
How does the 14-day trial work?

When you sign up for your free trial, you get access to all the features for 14 days. The 14 day free trial starts on the day you sign up for the trial.
Prices of TuriTop's services include taxes?

Our company is located in Canary Islands (Spain) where applies different VAT regulation than the rest of the European Union. Therefore, all our invoices have VAT 0%.

If your business is based in Canary Islands like TuriTop, your invoice will have IGIC included on the price (no increase, we assume the cost of IGIC). Businesses in the rest of EU and abroad have VAT 0% and IGIC 0%.
Do you charge set up fees?

Only in 3 cases:

If the business will not be subscribed whole year around.
If you need a graphical seatmap.
If you ask us for help that goes beyond of what can be expected of a self-service app like TuriTop, such as helping you edit your website to insert our booking widget.

Contact us or request a demo to evaluate your case and get a quote if needed.
I don't have time to set up my account. Do you offer an account set up service?What happens at the end of my trial?

Yes, we do! We do all the work for you and deliver an account ready to go live! Extra fees apply. Please contact us now for a quote
How does your 30 day money back guarantee work?

If, for any reason, you don't like TuriTop or you have changed your mind, you can get a refund anytime within 30 days after your subscription.

To request a refund, please contact our support team and let them know you would like a refund. They can either help you out until you get the results you need, or give you a swift refund.

We would really appreciate if you share your reasons for asking a refund. Your feedback is important to us and will help us improve. Thank you in advance 🙂
How do I cancel my TuriTop subscription?

You can cancel your subscription at any time, directly from your account panel, in the company tab > billing info. There is no need to call, write, or email us.
Join the myriads of companies who are managing bookings better than ever with TuriTop
Free 14 day trial – No credit card needed – Commission free – 30 days money back guarantee
To upgrade an existing account: Log in, click on "company" tab, then click on "Billing info" to add business details and choose your plan.