Escape rooms are a recent development. Born in Japan, it made the jump to the United States less than ten years ago and from there to the whole world. Its purpose is simple: to get out of a room by solving enigmas and finding clues.
They are a fresh game that tests the physical and mental abilities of the participants. It is an exciting adventure in which you must be locked up with other players in facilities specially designed for the solution of riddles and puzzles. It is a game that aims to exploit the detective skills, intelligence and ability to solve problems in groups and thus achieve escape from the rooms in a given time. Many of the escape rooms usually have periods of game of 60 minutes, as well as other modalities that include up to 90 minutes of game.
However, despite the great popularity that this sector has experienced in recent years, it can be a little difficult to get and obtain information about the escape rooms available in each region of the country. For this reason, useful websites such as Escape Room Lover have emerged to tell you where to find the best proposals in Spain.

A search engine of Escape Room
If you are a fan of escape adventures, the best strategy you can put in place is to take advantage of the services offered by portals such as Escape Room Lover, a search engine specialized in the escape rooms sector that puts at your disposal all the information you need to find your ideal escape room.
Through this great digital tool you will not only be able to know the main escape rooms that are close to you. Also, the search platform offers you detailed information about their schedules, prices, availability and even opinions of other customers who have lived the experience. And even the review of the Escape Room Lover team itself.
To find all the escape rooms you are looking for, you only need to indicate some data of great relevance to the tool. The city where you want to escape, type of audience, thematic, difficulty. etc, are the main data you must fill in the Escape Room Lover search engine. In this way, you will be able to know each of the available options and choose the one that best suits your tastes.
Another of the best advantages that characterizes Escape Room Lover is that not only do they offer you the opportunity to access an extensive list of escape rooms in Spain but they also allow you to make bookings directly from their page through TuriTop Booking System.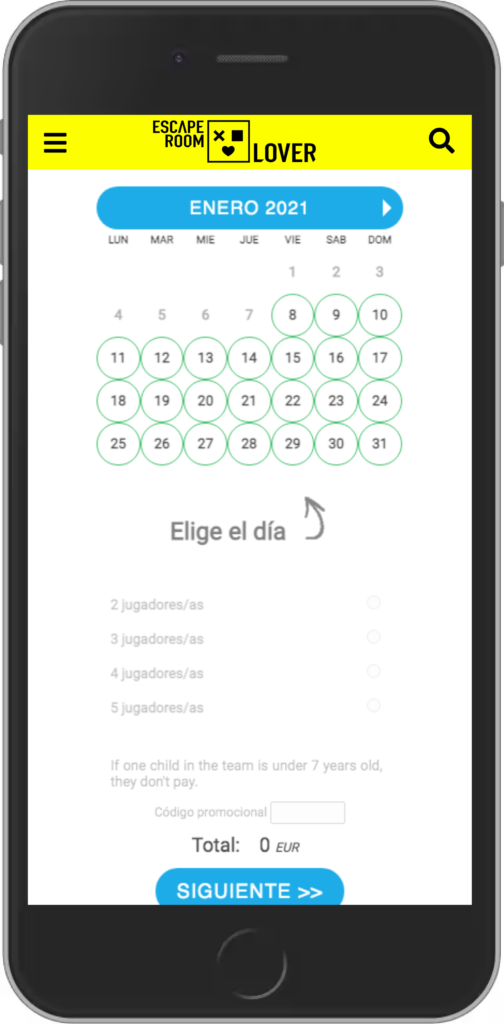 And best of all, you can choose with complete security, since all available data on dates and prices are provided by the own Escape Rooms. A factor that can help you make the right choice.
As you can see, finding the right escape room is a very easy process to do, thanks to escape room search engines like Escape Room Lover. With this platform you have at your disposal a wide directory of companies that offer you the best escape services.
Don't you have a booking system on your website? Try TuriTop
Free 14 day trial – No credit card needed – Commission free – 30 days money back guarantee
Got questions about TuriTop Booking System?
Reach out to our sales team. They are available from Monday-Friday, 9am-5pm GMT.
Phone: (+34) 922 394 632
Email: sales@turitop.com