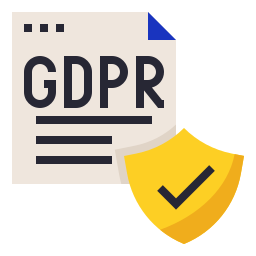 The European Union's General Data Protection Regulation (GDPR), comes into effect on may the 25th 2018, replacing the old 1998 data protection Act. A series of measures have to be taken in order to comply with this act.
Does the GDPR affect me?
This law affects any TuriTop booking system customer based in the EU. Additionally, bear in mind that if your business is not EU based, you need to be compliant with the GDPR if you're collecting personal information from European citizens.
Compliance
Our software has been constantly updated to the latest data security and privacy standards to comply with this Act. Here is a checklist of the most important features to consider:
General customer data deletion from the booking software (schedule).
Hiding customer booking data.
Add a privacy policy and terms and conditions checkbox altogether.
Add newsletter checkbox.
How to manually delete customers' data?
Accept news and notifications from your TuriTop Booking System.
You can learn how to do everything mentioned above here.
Where can I learn more about the GDPR?
The TuriTop booking software is in no way associated with any of the following websites and they should be treated and consulted as third party sources. If you have further questions about the GDPR enforcement, you should consult with your solicitor.