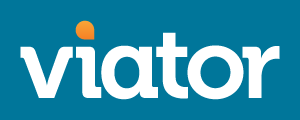 In case you didn't know it, Viator is one of the biggest tour sales portals in the world. It was acquired by TripAdvisor in 2014 and today is the only company that accepts reservations on this portal. Just go to the TripAdvisor activities section and find the Viator reservation buttons.
One of the disadvantages for Spanish-speaking people is that Viator does not have documentation in Spanish. But do not worry that we will help you step by step to create your account and configure it with your TuriTop Booking System.
Please follow these Steps:
Step 1: Create Account
Enter here to open your Viator's Supplier Account. Then click on Sign up.

Step 2: Fill in your Company information
This section is divided into three sections (Company Information, Additional Information and Contact Data). Fill in all fields.
a. Company Information: In "Company Category", if you are not sure which option to choose, choose the one that you think best suits your business. This can be changed later.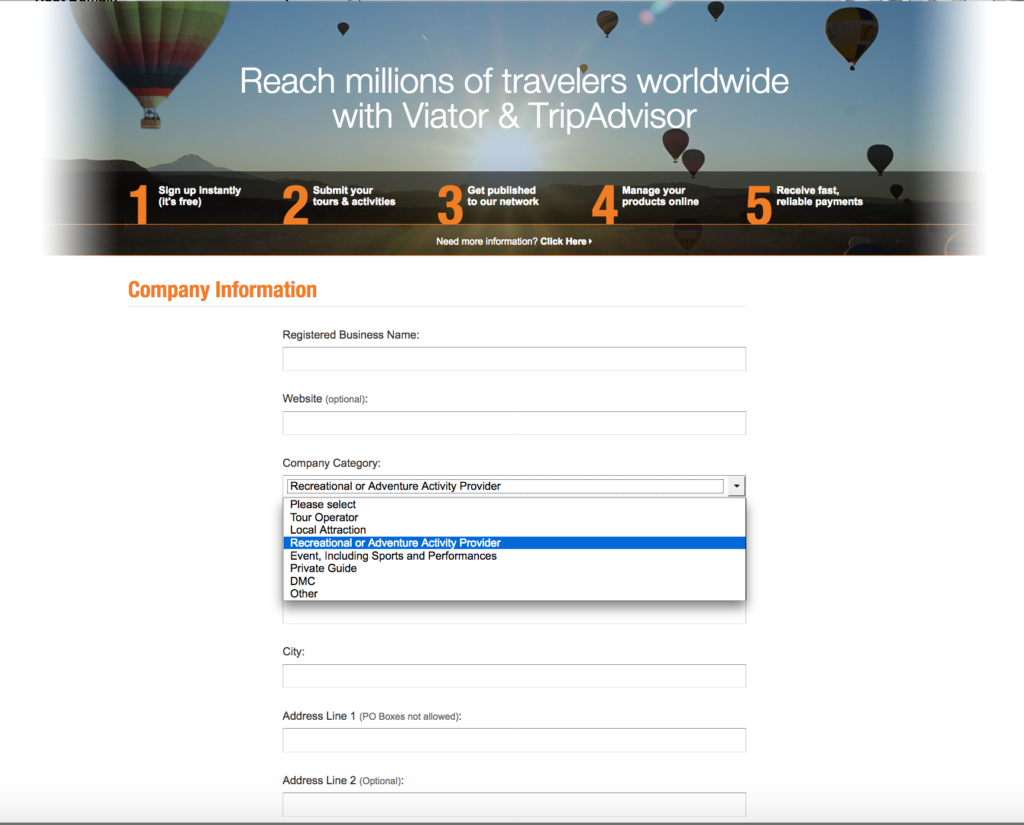 b. Additional Information: Where it says "Booking System" choose your TuriTop Booking Software. If you are not a TuriTop user yet, please click here.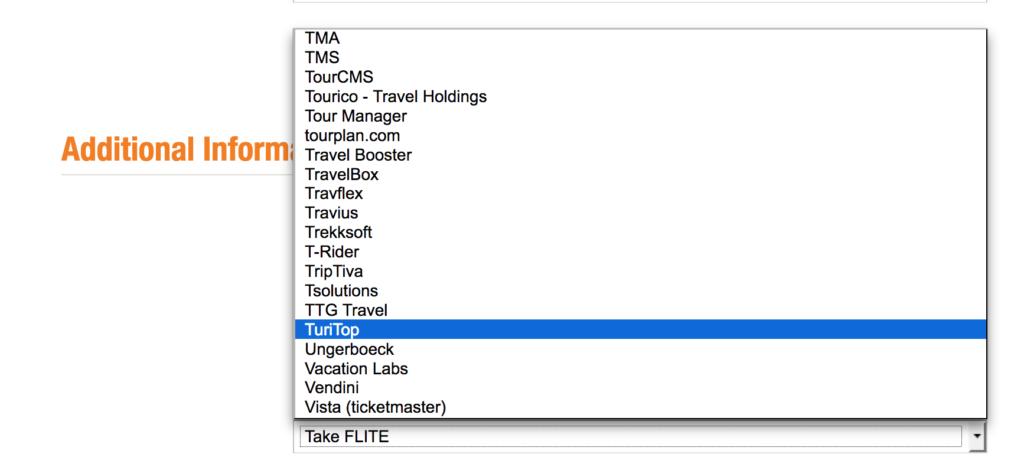 c. Contact Details: Enter the contact details of the person you want Viator to communicate with.
Once you have filled in all the boxes click on "Sign-up".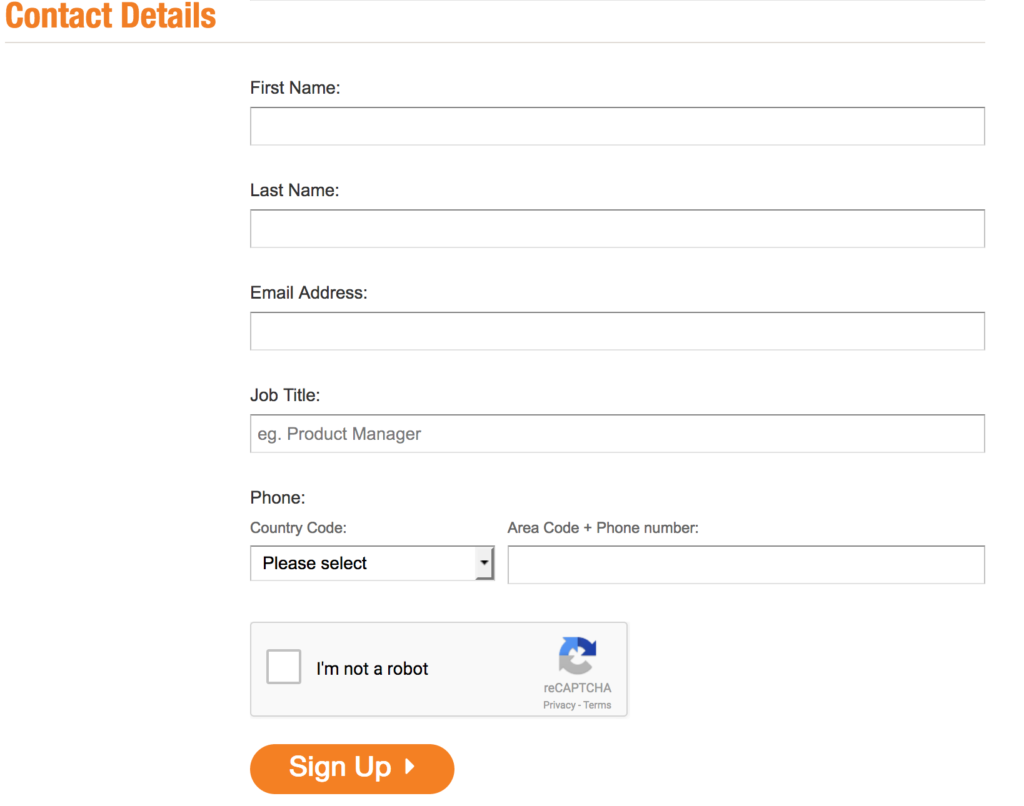 Step 3: Accepting Viator's Supplier Agreement
Read the Viator documentation and if you agree, click on the checkbox (I certify that I have read the Viator Supplier Agreement …) and then click on "ACCEPT".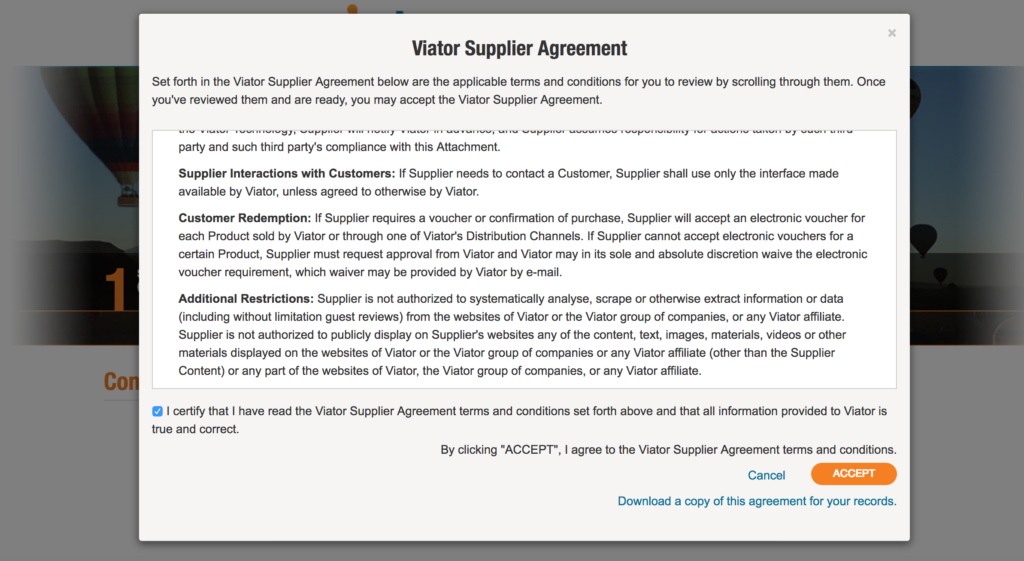 Step 4: Wait until Viator contacts you back
Once you have clicked on the "ACCEPT" button, Viator will take you to this thank you page, where you will be told to wait for them to analyse your data and they will contact you. Do not expect to receive confirmation emails at the moment. Keep in mind that a company this big receives thousands of requests a day, so please be patient.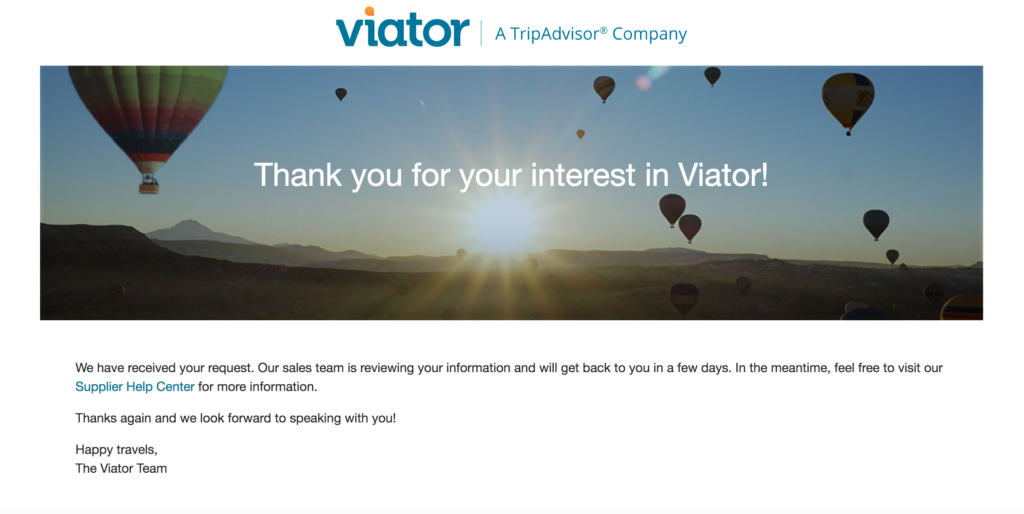 Step 5: Receive Viator's email requesting more information
Viator will take from 24 to 48 hours (usually less but may be more in some cases) to send you an email asking for the following information (it may vary):
a. Commissions: Would you accept a 25% commission?
b. Insurance: Do you have liability insurance? What is the coverage of your insurance?

Additional Information:
If you enter this link you can see more information regarding your Viator account (How and when you receive payments, how to create new products, etc.).
Advice: if you have any further questions, you can contact Viator's support team sending an email to suppliers@viator.com.
Warning: Viator charges a sales commission that varies depending on your overall turnover. It is important that you contact them in any case if you have questions regarding the quantity of this fee.
You have taken the first step to sell from on Viator. Wait for the answer to configure your account, and at last connect with your TuriTop Booking System